COLORADO
Susan Cotten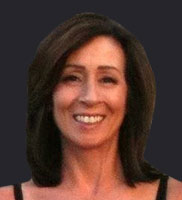 Susan graduated from the University of Colorado School of Dentistry, department of Dental Hygiene in 1994, and has practiced Dental Hygiene in her native state of Colorado ever since. Susan became involved with The Oral Cancer Foundation in 2011, after attending the Donny Osmond Fan Club Get Together in Las Vegas in 2010. During that Get Together, Donny chose 10 program ideas from several hundred that were submitted, to be a part of his inaugural "Make A Difference" (M.A.D.) program.
Susan's "M.A.D. for Healthy Smiles" program was chosen! Donny's challenge to them was to go out and make a difference in their community, then return the following year to present their work to the Fan Club Get Together participants. Susan did just that. Raising awareness about Oral Cancer was a primary focus in Susan's program. In her search for additional ways to make a difference in the world of Oral Cancer, she became involved with The Oral Cancer Foundation.
As Regional Coordinator, Susan organized the first annual Colorado Oral Cancer 5K run/walk in 2011, and speaks at local dental hygiene schools about Oral Cancer and The Oral Cancer Foundation. She attends various events throughout Colorado providing free Oral Cancer screenings, educating on HPV, and raises awareness in the Colorado dental community about The Oral Cancer Foundation and all OCF has to offer. Susan says, "Part of my mission is to raise awareness in the dental community about The Oral Cancer Foundation. There is a wealth of information about Oral Cancer available to the dental community through OCF. Many just do not know it is out there."
Susan is honored to be involved with The Oral Cancer Foundation.
ILLINOIS
Alison Stahl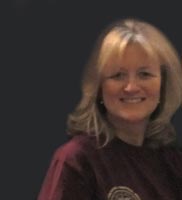 Alison Stahl is a Registered Dental Hygienist located in the Northwest Suburbs near Chicago, Illinois. As a Regional Coordinator, Alison initiated the first Oral Cancer Walk for Awareness in 2012 for Northern Illinois, which raised over $70,000 for the Oral Cancer Foundation. Additional large scale public screening events are expected to be held in 2013 throughout the Chicagoland area in addition to coordinating the annual walk.
Louisiana
Jessica Smith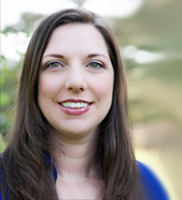 Jessica graduated from Louisiana State University School of Dentistry in 2005. She has been practicing dental hygiene for eight years. Early on in her career she felt a strong desire to be involved in community outreach and education. Louisiana struggles with many issues and barriers concerning proper oral health care including education, poverty and transportation. Louisiana is also ranked third nationally in highest incidence rate of oral cancer. These are some of the contributing factors in which compels her to get more involved. She is currently employed at a clinic that partners with a cancer center who treats patients prior to their chemotherapy and radiation. After seeing the treatments, changes and difficulties these patients face from this debilitating disease she knew she had to get more involved. As a Regional Coordinator, Jessica is initiating the first Oral Cancer Walk/Run for Awareness in Baton Rouge in 2014. This event will raise awareness as well as provide resources to the general public and oral cancer patients. She also promotes research, education and advocacy of this disease to other professionals and organizations within the dental and health care community. Jessica is honored to be a part of OCF and believes with these efforts we can reduce the incidence and death rate of this disease.
MASSACHUSETTS
Laureen Brady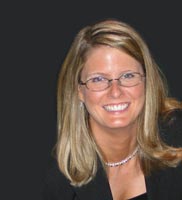 As the liaison to the oral hygiene community, Laureen's main focus is joining oral health professionals, particularly from the RDH world, with the Oral Cancer Foundation. Her goal is to create an "oral cancer task force" within the dental hygiene associations. She believes a key to increasing awareness of oral cancer begins with an every six-month recall appointment. As the first line of defense, dental health professionals have a unique opportunity of educating their patients on the early signs and symptoms and risk factors associated with this disease, and being involved in the early discovery process of tissue which appears abnormal. Only through early detection will we as a community begin to see a decline in the incidence rate of oral cancer.
Laureen has been a dental hygienist for seven years and has worked in the dental field for a total of twenty. Although oral cancer has always been a passion of hers, it was after her mother's good friend was diagnosed with oral cancer that she became dedicated to finding a way to make a bigger difference. As a hygienist, Laureen realized that awareness and early detection are integral to prevention, and the best long term outcomes in people that are developing disease states. By creating and organizing "Walk the Rock," an annual walk and screening event to raise oral cancer awareness in Plymouth, MA and benefit the Oral Cancer Foundation, she has had the ability to not only raise awareness in hundreds of people at an annual event, but to rally the local dental community to help fight this disease. Laureen believes that her personal experience can be spread to other communities and individuals to make this a national effort, with these kinds of awareness events in every state through channeling the existing passion of the dental hygiene community.
During Laureen's life, she has often wondered how she could make a difference in the lives of those less fortunate, and has come to realize that although she may not be able to help everyone, she can take hold of the opportunities placed within her path to do so. As part of the Oral Cancer Foundation, Laureen has found a vehicle to make that dream a reality. You must be the change you wish to see in the world.
MINNESOTA
Laura Cook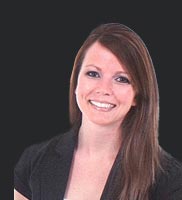 TENNESSEE
Nicki Raines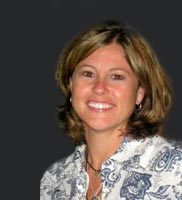 Nicki is the OCF Southeast US Liaison to the dental hygiene community. She started working with the foundation after coordinating and getting the local dental hygiene association involved in two oral cancer walks in Nashville, Tennessee known as "Boot Scootin for Oral Cancer Awareness." This was the first OCF awareness walk organized by a group of dental hygienists. They banded together with the intent to make a difference within both their own professional community, and the community they live in.
Her primary responsibilities for the foundation are helping identify as well as reaching out to other key dental hygienists and hygiene groups to create synergistic alliances between them and the Oral Cancer Foundation. It is her intent to increase awareness of oral cancer within her own profession as well as the general public. Dental hygienists are often on the frontline of detecting early stage pre malignant abnormalities, and educating patients each day about oral cancer. Many professionals believe that oral cancer is very rare, yet every hour of each day someone dies of oral cancer. This perception must be changed.
Nicki's passion for making a difference lies within the context of working in honor of her father who is now a 5 year, stage III colon cancer survivor. Her work with the Oral Cancer Foundation allows Nicki to use her numerous years of experience as a dental health care provider to make a difference in an area that she truly has passion for….even if it is just one professional at a time.
Nicki has been a clinical dental hygienist for over 25 years, and currently still works 3 days a week in the clinical environment. She has a graduate degree in Counseling Psychology which helps her aide others to work through interpersonal, communication & teamwork issues.
Nicki is honored to be a part of OCF, and pledges to help spread the foundation's mission of prevention, education, research and advocacy, with a goal of reducing incidence and death from this disease.
Jeanna Richelson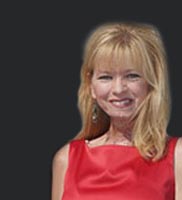 Jeanna was diagnosed with oral cancer with unknown primary in June of 2001. She was only 36 years old and a non smoker. She knew little about cancer and less about oral cancer. Her treatment plan consisted of surgery (a radical neck dissection) followed by 30 radiation treatments. Cancer did return two more times, each requiring additional surgery.
She is doing well today despite the continuing need for a feeding tube, but always thankful for each new day. Jeanna lives in Chattanooga, TN with her husband Robert and 2 dogs, Sophie Rose and Cooper. Her current role is Regional Coordinator for OCF where she plans and executes the Chattanooga Oral Cancer Walk for Awareness. Jeanna's goal is to spread awareness and early detection of oral cancer so others will not have to experience what she has gone through.
TEXAS
Elizabeth Sikon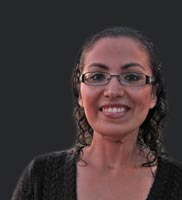 As a Regional Coordinator for the Oral Cancer Foundation (OCF), Elizabeth's primary goal is to promote awareness and early detection of Oral Cancer in her community and the surrounding areas. In 2011, Elizabeth organized the first annual San Antonio Oral Cancer Awareness Walk in order to fulfill this goal. She continued to educate her community about the importance of early detection and proper Oral Cancer screenings by speaking to the dental and medical community while continuing to organize the annual awareness walk/run of San Antonio.
While working as an Oncology Nurse in March of 2009, Elizabeth's life changed forever. 28 years old, married and just given birth to her 3rd daughter. Having never drank or smoked and HPV negative, she was diagnosed with a Stage IV Mucoepidermoid Carcinoma of the Oropharynx. Through many weeks of chemo, radiation, several surgeries and drastic
weight loss, Elizabeth's treatments finally ended in Sept 2009 and she is now proud to say that she is cancer FREE.
Elizabeth found the Oral Cancer Foundation's online forum while going through treatment,. She feels that the wealth of information and support that is provided is priceless. The foundation's mission is designed to reduce suffering and save lives through prevention, education, research, advocacy, and patient support activities. Coping with oral cancer can be complex. Not only is the patient dealing with a life-threatening disease, but also with changes in physical appearance, speech, the ability to swallow and eat, smell and taste. She firmly believes in spreading awareness and getting screened because getting screened can literally be the difference between life and death. Elizabeth doesn't know what she would have done without
OCF, and is proud to have a small part in helping OCF change the course of this disease.