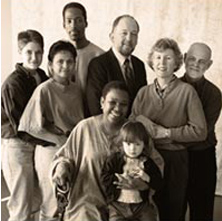 The Oral Cancer Foundation Support Forum will take you into a message board and chat room area where you may ask questions, help others, share ideas and opinions, and learn about other peoples experiences dealing with oral cancer. While the foundation is continually in the process of building a web presence that provides up to date facts, ideas, alternative resources for medical and dental information, and support, we have always hoped that the heart and soul of the site would be more than just information. No one gets through this battle alone. This forum is a location where interaction between individuals with oral cancer, friends and family members who are supporting those with cancer, survivors, care givers, and even interested members of the public, can meet to share experiences and ideas, ask questions, and hopefully find inspiration from those who have traveled this path before them. It is designed to facilitate the exchange of dialogue between those concerned with oral cancer and provide a "human" component to dealing with the disease.
When I was going through treatment, I had so many questions. When was I going to get rid of all those sores in my mouth? What about tasting things again? What about a treatment different than mine which I had heard about, and so many more questions. There was also the psychological aspect of it all, the depression, the burden it put on those around me both emotionally and physically, and the constant question…. when was it going to get better? When my wife needed to talk with someone about what she was going through, and make no mistake, even without the disease, those close to patients are under a significant burden, also needing their own kind of support and information, there was no forum for her to seek help. Sometimes, only the voice and perspective of someone who has been there before you can give you the answer that you need. Doctors may provide you with their insights, but for all their knowledge and empathy with those they treat, they have not personally experienced the process. I finally found a voice, someone who had a similar cancer, one year before me. That relationship, conducted primarily by emails, gave me so much hope and support. His insights showed me the light at the end of the tunnel, and from him I learned numerous little bits of useful information. Foods to try, tactics for dealing with swallowing, time frames to major landmarks in recovery…….all helping me see, that I too, could get through this horrible event in my life.

The forum now has thousands of individuals who you can converse with and develop relationships with. I urge you to participate, no matter which side of the issue you are on. Please tell others about it so that our community will grow rapidly. If you are a caregiver, please let your patients know about it. The battle against oral cancer is not fought with drugs, radiation, and surgery alone; it is fought on the emotional field as well. Helping us build our support community will help you and others as well.
So, some general rules and caveats before you enter. You will have to register to participate. This information will be kept private and not sold as a list to anyone. The forum is anonymous and free, you will establish a screen name for yourself and only share your real identity if you choose to through private emails or private messages that the forum makes possible. On the sign in page you will find a "terms of agreement" link that you must read, click and agree to. Once you fill out the form, give yourself a user name. A password to enter the forum will be emailed to you automatically. When you receive it, change it to something of your own, and you are now ready to sign in and join with us in the discussions. THAT PASSWORD IS ONLY GOOD FOR 24 HOURS – PLEASE CHANGE IT ON YOUR FIRST VISIT TO THE FORUMS UNDER THE LINK "My Stuff". If you do not receive a password from our system, please check your email address to ensure it is correct. Also be sure that any spam protection software installed on your computer is not prohibiting you from receiving the password. Remember that this is hopefully a place for the positive exchange of ideas, not a place to verbally trash someone else. Although you may wish to vent your frustrations, and that certainly takes place in an environment as emotional as a cancer forum, please keep personal attacks out of the messages. If you wish to exchange specific information that includes doctors names, phone numbers, (perhaps to talk to each other on the phone), and similar information, please do it by email between yourselves rather than posting it on the boards.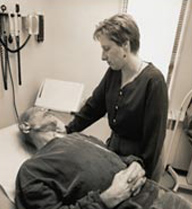 These boards are as private as any messaging boards, and the words you post here will stay here. But while we monitor what is discussed for appropriateness, we delete potential spammers or people that have something to sell, we cannot control who calls you if you post your phone number. Remember that advice given by someone other than your own doctor should never take precedent over the recommendations of your own care givers, and that the opinions expressed here are those of the individuals posting them, and do not necessarily reflect the ideas of the Oral Cancer Foundation. Of course all of this seems obvious, but we have to state it for the record. Welcome to our community.