Comedic Royalty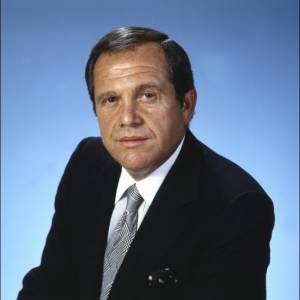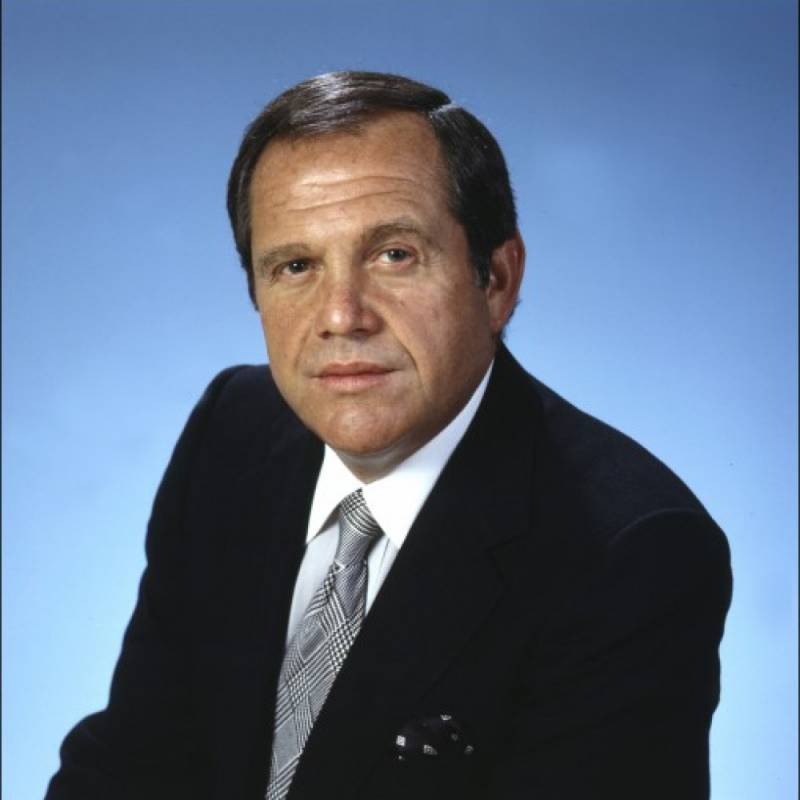 He was a high school drop out from Manhattan's lower east side, who went on to become one of the most famous and well respected stand-up comedians of all time. Alan King's story reads like the quintessential show business dream. He has gone from telling jokes for a dollar a night, to numerous appearances on The Ed Sullivan Show, to his status as one of the entertainment world's elder statesmen. King has lived enough for three lifetimes. He is also well respected as a political activist, businessman, and philanthropist. Now in his 70's, he isn't slowing down a bit. He is still active in show business after more than five decades of making us laugh.
Alan King was born Irwin Alan Kniberg in New York City on December 26, 1927, the youngest of eight children. After living for a time on Manhattan's Lower East Side, the family moved to another tough neighborhood, the Williamsburg section of Brooklyn. He grew up in a family environment which fostered his interest in storytelling, but it was the streets of New York that pointed him toward humor. Boys learned to defend themselves early on the mean streets of Brooklyn, and if it was not with their fists, it was with humor, and King had an answer for everything.
Seeing a future in making people laugh, King left school as a teenager and began reciting jokes he had heard in basement clubs around the Bronx, earning himself a dollar a night. He discovered a sure-fire way to make people laugh; shining a light on the humor in everyday life. His mother was unhappy about his being out of school, so, as King says,
"I wrote a joke about my mother saying to me, 'Why don't you go out and learn a trade; then at least I'll know what kind of work you're out of.'
The audience loved it, and King was on his way.
He moved up in the show business ranks, performing club gigs around New York and getting his first break at the Paramount Theater as a replacement for an ailing comic. But it was his appearance as a first act "closer" for Judy Garland's one woman show in 1956 that made King a star. From there it was bookings in the Catskills, the nightclub circuit in Manhattan, and national television appearances. King became a regular on The Ed Sullivan Show, and was the guest host of The Tonight Show on several occasions. He was the original angry young man. Dubbed an aggressive Jack Benny; his style prompted drama critic Kenneth Tynan to write, "if a sawed-off shotgun could talk, it would sound like Alan King." King attributed his aggressive style to his father, an angry man imbued with the ability to captivate. "I stole everything from him," King has said, "my whole attitude."
King's act was street-wise, growing out of middle class frustrations. Smart, accessible, and funny, everyone could relate to his humorous stories. He was a regular on the club circuit from New York to Las Vegas. He became the contemporary of the very men he idolized, Milton Berle, Danny Thomas, Jack Benny, and he hobnobbed with superstars like Frank Sinatra, Dean Martin, and Sammy Davis Jr. His interests were greater than just show business, and he became known as a political activist, campaigning for John and Robert Kennedy. King was close with Robert Kennedy, and accompanied Kennedy's body to Washington D.C. after he was assassinated in 1968.
His success as a comic allowed him to transcend the stand-up arena and venture into Broadway productions and Hollywood films. On Broadway he starred as Nathan Detroit in the production of "Guys and Dolls," and he has appeared in such classic films as Memories of Me with Billy Crystal, Night and the City with Robert De Niro, and in Martin Scorsese's Casino. King is also the author of four best-selling books: Anyone Who Owns His Own Home Deserves It, Is Salami and Eggs Better Than Sex?, Help, I'm A Prisoner In A Chinese Bakery, and his autobiography, Name Dropping. Aside from being one of the most loved and successful entertainers of our age, King is also one of the most well rounded; he has literally done it all. He has even performed for royalty, giving several Royal Command Performances in London. On one such occasion, the Queen asked, "How do you do, Mr. King," and King famously responded, "How do you do, Mrs. Queen?"
Another of King's roles, which is little known, is that of philanthropist. He is the founder of the Alan King Diagnostic Medical Center in Jerusalem, he started a scholarship for American students at Hebrew University, he is an advocate for the Nassau Center for Emotionally Disturbed Children, and he is on the Board of Trustees at the Long Island Jewish Medical Center. King has also founded a program called Laugh Well, which grew out of his own experiences with oral cancer, and is an attempt to use laughter to help hospital patients who are trying to overcome their own fears. The original plan was to perform in children's hospitals and homes for the aging, but with these events now being broadcast to hospitals all over the country, Mr. King's program has been able to reach as many as 100,000 people a year.
Through it all, Alan King has kept doing what he does best, entertaining us. Movie audiences have seen him most recently in Rush Hour 2, and he is back on Broadway, playing the role of legendary movie producer Samuel Goldwyn. "I've been a film buff all my life," he said. "And that's a very long time." So when the opportunity came for Mr. King, to play one of filmdom's biggest legends, he didn't think twice. Beginning in February 2002, Mr. King will play Mr. Goldwyn in "Enter Mr. Goldwyn," a new play at the Promenade Theater. Written by Marsha Lebby and John Lollos, the play is set during two nights in 1952 as Goldwyn struggles to make "Hans Christian Andersen." Mr. King said he read the script last summer at the urging of his friend Gene Saks, who is directing. "I told him, I don't think I need a career move at this point," Mr. King said. "But I got moved by this. It's a real peacock piece. I get to strut around, get to wear expensive suits, and I get to be onstage…the whole time."
After more than a half-century of jet setting, he lives quietly in Long Island with his childhood sweetheart, Jeanette. With the gifts Alan King has given us, both as an entertainer and a philanthropist, we are sure to reap the benefits of his generosity for years to come.
Addendum
Mr. King passed away on May 9, 2004, the result of lung cancer which was a second primary after his oral cancer.
Second primaries after the original oral cancer unfortunately are too common with this disease. Mr. King had spoken with OCF on several occasions regarding assisting the foundation in awareness related events. He was always generous with his time, and a gracious individual to deal with. Not mentioned in his bio above was the fact that even into his 70's, Mr. King continually worked and was be actively involved in film and theater. He was an individual of seemingly boundless energies, and achievements. Some of his best film work was is the 2002 release of "Sunshine State" directed by John Sayles, and in the 2004 release "Mind the Gap", written and directed by Eric Schaeffer. His genuine kindness, and humor drawn from life's annoyances and social issues, will be missed by many.
Brian Hill/OCF