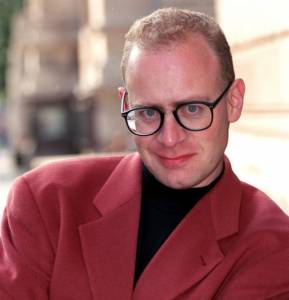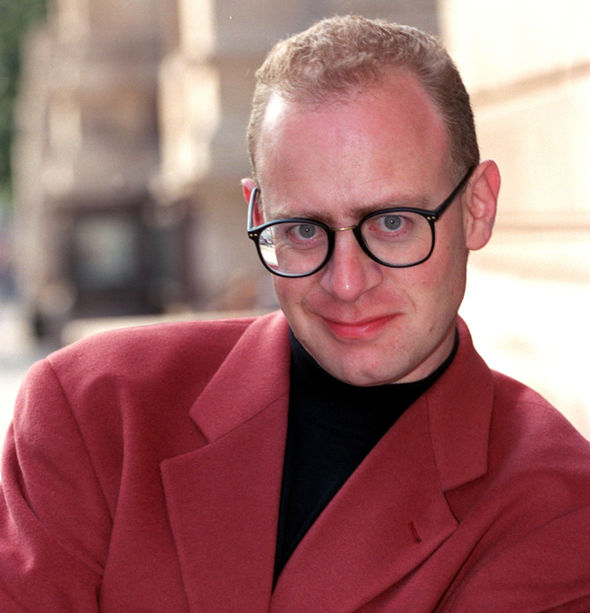 Journalist and commentator John Diamond made his living with his voice. After his diagnosis with throat and oral cancers, he used that voice — and when he could no longer speak, a keyboard — to shed light on his treatment and to decry popular platitudes about the disease.
Diamond, who was born in East London, was the son of a biochemist and a designer and was the youngest of three brothers. He was an English and drama teacher before beginning his career in journalism.
He worked at the Sunday Times, then went to the Sunday Mirror and finally settled at the Times. Diamond wrote an erudite Saturday opinion column, made television and radio appearances, and hosted his own talk show. His second marriage, to celebrated food writer and cooking-show host Nigella Lawson, added to Diamond's celebrity. The two were one of London's most high-profile couples.
But it was cancer, the disease that took his life, that elevated Diamond to the zenith of his career. After his initial diagnosis of throat cancer in 1997, Diamond began writing about his experiences with the disease in his weekly column. His forthright, sometimes humorous insights increased the public's admiration for Diamond and for his writing, and their letters made him realize he was not alone in feeling isolated by those who couldn't deal with his illness or simply didn't know how to. His writing earned Diamond Columnist of the Year at the 1997 What the Papers Say awards. That same year, Diamond was featured in a BBC documentary called "Tongue Tied," which followed the writer through his surgeries, radiation and recovery.
Diamond returned to writing and radio broadcasting, but two months later, he learned the cancer had spread. Another surgery removed the tumor—and most of Diamond's tongue as well. His recovery from this operation was longer and much more frustrating. Nigella and their children, Cossima and Bruno, nurtured him.
Eventually Diamond resumed his work, authoring an autobiography entitled "C: Because Cowards Get Cancer, Too." The best-selling effort, published in 1998, gave an unflinching view of Diamond's life, his experiences with cancer, and his feelings and opinions about the ways people relate to cancer patients.
"I despise the set of warlike metaphors that so many apply to cancer," Diamond wrote. "My antipathy has nothing to do with pacifism and everything to do with a hatred for the sort of morality which says that only those who fight hard against their cancer survive it or deserve to survive it — the corollary being that those who lose the fight deserved to do so."
It wasn't until after the book was published that Diamond learned his cancer had returned and was terminal. In the last years of his life, he kept up with his hobbies, rode his motorcycle and enjoying the social circuit as much as was possible. What he enjoyed most, though, was the company of his family and their huge circle of close friends.
In the summer of 1999, those friends threw John Diamond and Nigella Lawson a party to celebrate their 10th anniversary. But everyone in attendance knew it was also a chance to celebrate Diamond's life. During the festivities, everyone assembled as Diamond wrote on an overhead projector to thank his friends and family for their support. Diamond succumbed to oral cancer on March 1, 2001