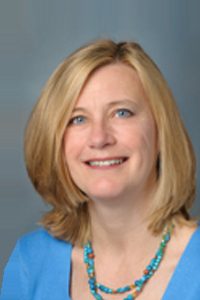 Primary Appointment
Professor, Department of Head and Neck Surgery, Division of Surgery, The University of Texas MD Anderson Cancer Center, Houston, TX
Research Interests
Detection and treatment of early oral cancer and precancer
Merkel Cell Carcinoma
Degree-Granting Education
1987 University of Virginia, Charlottesville, VA, MD, Medicine
1983 Brown University, Providence, RI, BA, Russian Studies
Postgraduate Training
1993-1994 Clinical Fellowship, Dept. of Head & Neck Surgery, The University of Texas MD Anderson Cancer Center, Houston, TX
1992-1993 Research Fellowship, Dept. of Head & Neck Surgery, The University of Texas MD Anderson Cancer Center, Houston, TX
1989-1992 Otolaryngology Resident, Dept. of Otolaryngology/Head & Neck Surgery, UT Health Science Center at Houston, Houston, TX
1987-1989 Surgical Internship, Dept. of General Surgery, UT Health Science Center At Houston, Houston, TX
Board Certifications
3/1993 American Board of Otolaryngology
Administrative Appointments/Responsibilities
Director, Oral Cancer Prevention Center, Department of Head and Neck Surgery, Division of Surgery, The University of Texas MD Anderson Cancer Center, Houston, TX, 2006-present
Honors and Awards
2002 Honor Award, American Academy of Otolaryngology-Head & Neck Surgery
2001 UT MD Anderson Educator of the Month Award, UT MD Anderson Cancer Center
1996 Triological Society Research Training Award
1983 Magna Cum Laude, Brown University
1982 Phi Beta Kappa, Brown University
Professional Memberships
American Academy of Otolaryngology-Head & Neck Surgery Member, 1996
American Association for Cancer Research Member, 1996
American College of Surgeons Member, 2002
American Head and Neck Society Member, 1996
American Medical Association Member, 1995
American Society of Clinical Oncology Member, 2002
American Thyroid Association Member, 2004
Association of Women Surgeons Member, 2002
Optical Society of America, Washington, DC Member, 2007
Society for Molecular Imaging Member, 2004
The International Academy of Oral Oncology Member, 2006
Peer-Reviewed Original Research Articles
Nitin N, Rosbach KJ, El-Naggar A, Williams M, Gillenwater A, Richards-Kortum RR. Optical Molecular Imaging of Epidermal Growth Factor Receptor Expression to Improve Detection of Oral Neoplasia. Neoplasia 11(6):542-551, 6/2009. PMCID: PMC2685443.
Roblyer D, Kurachi C, Stepanek V, Williams MD, El-Naggar AK, Lee JJ, Gillenwater AM, Richards-Kortum R. Objective detection and delineation of oral neoplasia using autofluorescence imaging. Cancer Prev Res 2(5):423-31, 4/2009. PMCID: PMC2719708.
Schwarz RA, Gao W, Weber CR, Kurachi C, Lee JJ, El-Naggar AK, Richards-Kortum R, Gillenwater AM. Noninvasive evaluation of oral lesions using depth-sensitive optical spectroscopy. Cancer 115(8):1669-1679, 2009. PMCID: PMC2728679.
Pavlova I, Williams MD, El-Naggar A, Richards-Kortum R, Gillenwater A. Understanding the biological basis of autofluorescence imaging for oral cancer detection: high resolution fluorescence microscopy in viable tissue. Clin Cancer Res 14(8):2396-404, 4/2008. PMCID: PMC2773159.
Gillenwater AM, Zhong M, Lotan R. Histone deacetylase inhibitor suberoylanilide hydroxamic acid induces apoptosis through both mitochondrial and Fas (Cd95) signaling in head and neck squamous carcionoma cells. Mol Cancer Ther 6(11):2967-2975, 11/2007. PMID: 18025281.