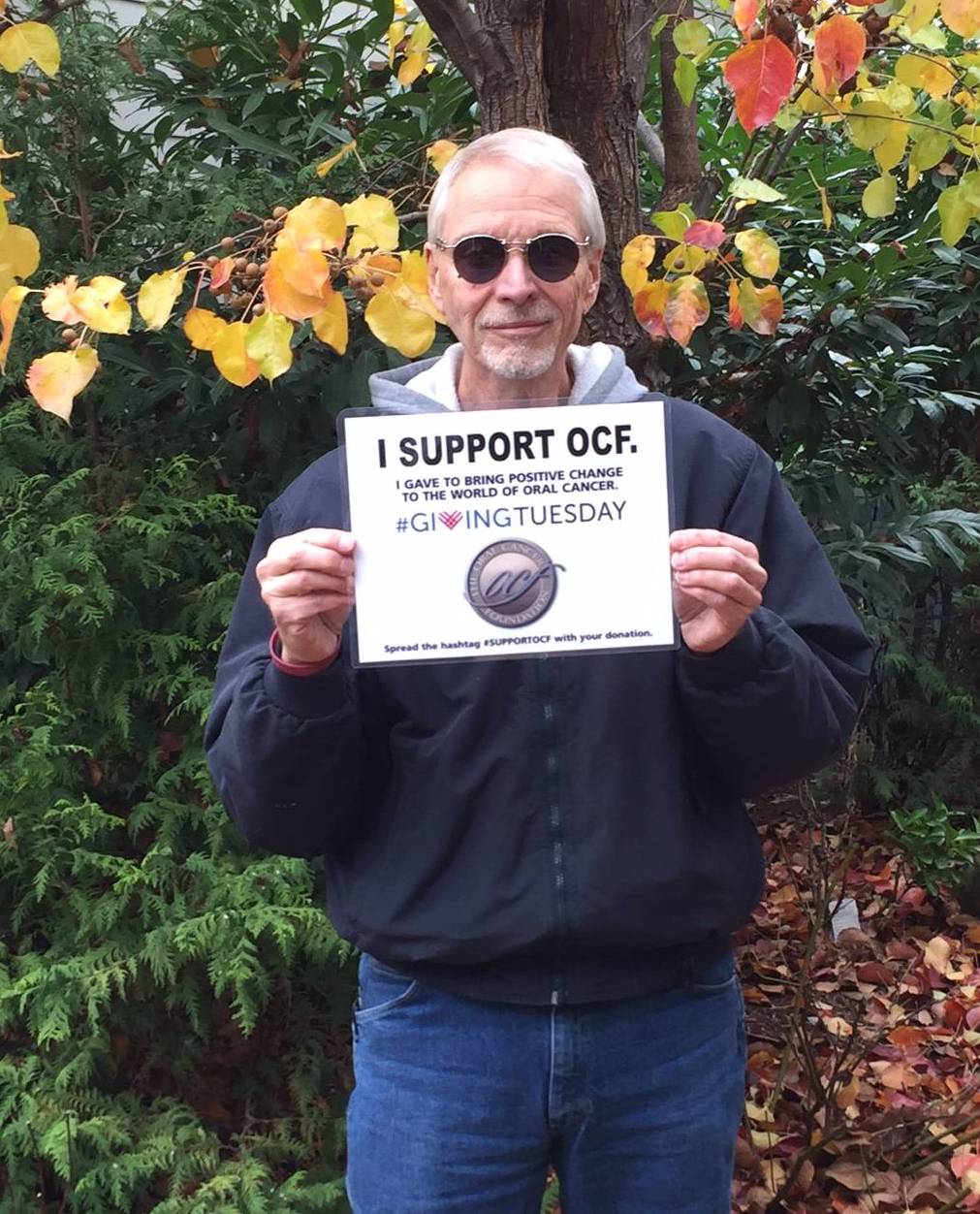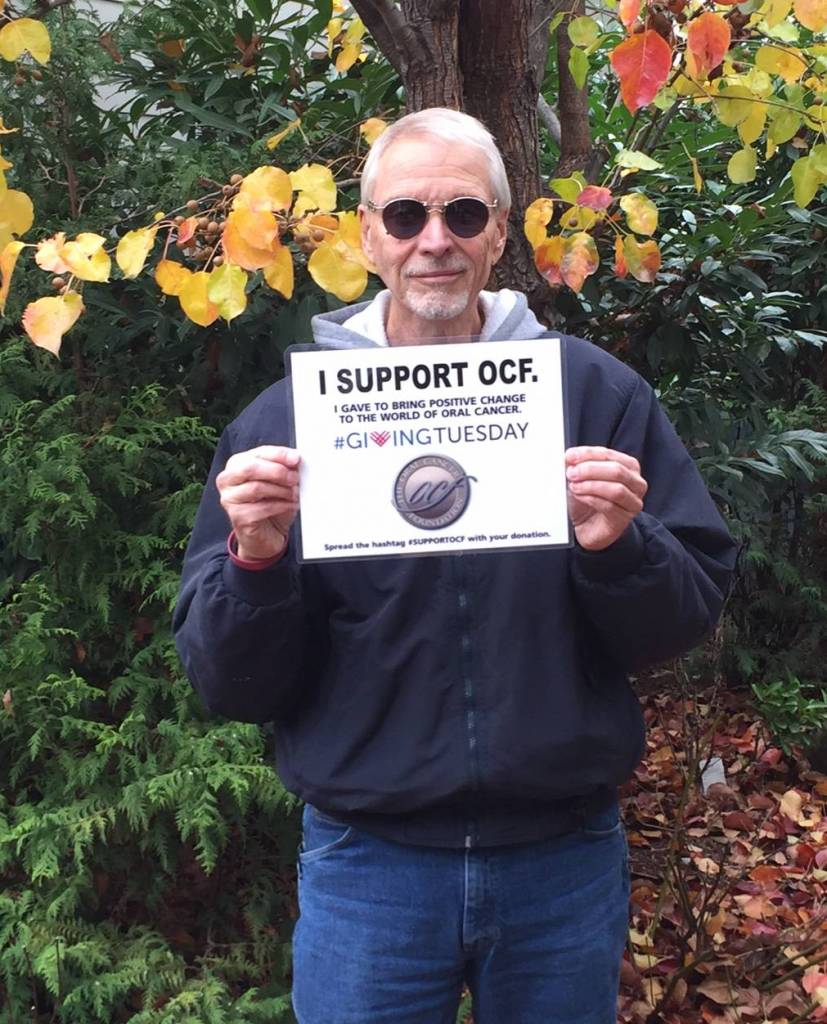 2019 will be my 20th year at the helm of The Oral Cancer Foundation. Looking back at those years, even with my intimate engagement with the foundation, the many patients that I have come to know and care about, and working with those who in laboratories and clinics battle this disease itself, I am still amazed at what OCF has accomplished and become. Of course it was a community of caring professionals, patients, and others that made those many achievements possible. One that has grown into thousands of individuals over the years.
Giving Tuesday falls right after Thanksgiving, and the two have much meaning for me. I am so grateful for the team and the treatments that made these years of my life possible when as a very late stage find, I was given poor odds of survival. I am thankful for the rich and meaningful work life that I enjoy, where I have been able to follow my passion; and which has brought me relationships that have touched me with their intensity and intimacy, and inspired me with their resilience no matter the odds, teaching me how to be a better person, elucidated my understanding of a disease so that I might take that knowledge to others, and so much more.
Where Thanksgiving and Giving Tuesday overlap, is that the majority of these relationships have also been as financially generous to OCF's effort, as they were to my growth as a person. That OCF's name appears at the bottom in the disclosures of so many peer-reviewed, published research papers on subjects as diverse as HPV to immune checkpoint inhibitors the latest treatment breakthrough, is a testament to that generosity. That OCF has been able to directly be a part of the fight for issues as diverse as Kennedy's landmark tobacco regulation bill, to the ability for a vaccine to be a choice parents had to protect boys as well as girls, was made possible by funding from those that support us. There is so much more I could mention here, but suffice it to say our supporters made every one of our long list of accomplishments possible. In the end, OCF is only the vehicle for their desire to see positive change in the oral cancer world, be it through research to gain insights, develop better treatments, or to find new mechanisms for early discovery and push for those to be adopted in the professional community; or to be the support mechanism and offer actionable information, emotional comfort, and alternative ideas when things do not go as planned. We have become a rallying point for professionals who are finally becoming engaged in changing the paradigm of late discovery to earlier finds… reducing treatment morbidity and improving long-term outcomes, OCF has been the pointy end of their spear.
On Giving Tuesday I hope you will all join with me again to help us achieve our ambitious goals for 2019. The battle is far from over. But the end of oral cancer as a major killer is possible, and today compared to where we were those 19 years ago, on the journey to that end, is a place where success is so much more palpable. We will bring this disease down, through mechanisms well defined by the science professionals that guide OCF. Please help us again on Giving Tuesday.
We cannot do this without you.
Brian Hill, OCF Founder and Executive Director http://oralcancerfoundation.org/events/giving-tuesday/
SaveSave